If you are new to online marketing and are trying to fly your first solo online campaign, you might find yourself in a deep rabbit hole of self-doubt, self-criticism, and disillusionment.
There is a lot to learn, so many mistakes you will make, but also the frightening fact that you have to make it. You need to prove yourself. You need to prove that the knowledge gained over the past few months scouring the internet for ideas on 'how to run a successful online business' was not a complete waste of time.
And you know what, we cannot blame you. It's hard breaking into the online world. Even so, the digital world is a minefield. An untapped well of business opportunities that can turn things around for you, if only you know how to handle things.
In this case, your online space could be a well that never runs dry if you can attract online visitors into your page, nudge these visitors to take a specific action, and keep them coming back for more. That sounds like a lot! For anyone!
But it's been done, and you can do it too. How? With the use of landing pages. As you learn from online marketing gurus and experts, you will easily single out landing pages as the most influential resource in their successes, both small and big.
Unfortunately, just learning that you need to use landing pages is not enough. You ought to understand the modus operandi around the landing pages, and how to create the best landing pages. But first…
What is a landing page?
The words landing pages are thrown around in the online marketing world too much, and you might start using it just because it sounds cool or because you think you know what it means. But as you know by now, lack of the correct information about something is the biggest cause of failure. So, let's avoid this pitfall.
A landing page represents the most important ingredients that determine the running of a successful online marketing campaign. This page is designed to steer (funnel) traffic (site visitors) to take a specific action.
For example, you could use a landing page to nudge visitors to sign up to your email list or buy a product. Think of the blog you recently subscribed to what steered your actions? A landing page, most certainly.
Note, however, that a landing page is different from your home page, and it is, in fact, a page on your website that will direct your site visitors to act in a particular way. A landing page is more of a web page that has one focus – capture visitor's email addresses, often in exchange for something like an e-book or a webinar.
For example, if at the end of your blog posts you ask your site visitors to sign up for your mailing list, these site visitors will click on the link (click here to Subscribe) from where they will be redirected to the signup page/ form.
The link could also direct your visitors to a product page. These pages that your site visitors land on after they click on one link is the landing page. But having a landing page is not enough.
You need to keep in mind something else – Conversions. While landing pages focus on one action, you need to ensure that the design and the wording of the landing page instigate the desired action.
The primary role of a landing page is to nudge or guide site visitors and leads to take action. While some landing pages will yield results fast, for example, the one asking guys to sign up for webinars or a video mini-series; you will have to work harder for other landing pages, for example, the ones intended to encourage product purchases.
In the latter, the landing page should be very convincing to make a visitor buy a product from you. We are talking about your copy, images selected, and the CTA buttons. The big question, therefore, becomes, how best do you wish to dangle a carrot in front of your site visitors and subscribers for them to take the desired action.
What the cherry on the cake? Is the topping, right? These questions (and their answers) lead us to the topic/ review of the day.
Leadpages Overview
The success of your online marketing campaign relies on your landing page. In this case, we are talking about how good that page is at attracting people on top of your sales funnel and also how efficient it is at converting visitors into consumers at the end of your sales funnel. Your landing page should ensure success at the top, and the bottom of the sales funnel.
First off, some interesting news – you've certainly encountered Leadpages – Think of the progress bars urging you on with their cocky 'Almost There' cheer, or the pop-up asking you not to leave a page just yet unless you want never to go rich, lose weight or something else along these lines!
Leadpages refers to an online landing page building platform that helps increase your sales conversions by growing your email lists, in the process growing traffic to your blog/ website, while increasing your sales.
Traditionally, you'd have to hire HTML experts to create landing pages. Doing this not only wasted time, but it was also very costly. Dependence on coding processes for landing pages also meant a lack of creativity and the subsequent creation of generic landing page templates.
But thanks to Leadpages (and other landing page builders) on the market today), you can work on your side hustle at the comfort of your home creating a beautiful landing page that resonates with your brand, growing your subscriber/ email list in the process. Besides building your email list, you could also use Leadpages in your social media marketing campaigns.
For example, it's possible to use landing pages with Facebook Lead Ads when running social media campaigns. Together, these two platforms allow you to retarget your site visitors, remarketing your traffic in the process.
Therefore, if you have been looking for a tool that will shape your landing pages to ensure that they look as good or even better than you envisioned, you might want to try Leadpages. Leadpages allows you to build qualified leads/ email list, that promises a high conversion rate.
A landing page builder, also an editor transforms generic landing page building templates into personalized and high-concerting landing pages.
Pros of Leadpages
One of the biggest SaaS landing page tools
Intuitive drag-and-drop editor
Very easy to use, without any technical experience
It has many templates, and new ones are constantly introduced
14-day money-back trial
Third-party integrations
Ad integration for Facebook
It's fast
It features great tutorials, as well as online videos
Seamless third-party integrations
Great analytics functions
Cons of Leadpages
It has many features that can be very distracting
The sales funnel builder is not fully-fledged
A/B testing is not exclusive to both editors.
There are customization limitations
If you are in the lower-priced plan, then you only access tech support via email
Leadpages is so confident about their product that they offer a FREE 14-day trial.
Top Features and Benefits of Leadpages
Leadpages Editor
As a landing pages builder, one of the most important features that you must have is a functional editor that allows creating a great landing page easily. Leadpages has this end covered with its high-quality Leadpages editor. This editor is pretty straightforward, and you do not require any design skills to use it.
This editor is a drag-and-drop editor, and with it, you can easily add, rearrange, and delete the elements on the page in question with great ease. For example, if you want to edit text, simply click on the template's text element and then type in the text, inline.
There's one catch with the editor though; the editor isn't free form as is in Instapage, one of the other popular landing page builders. Therefore, you need to drag the selected elements into specific drop zones for editing.
Note that the landing page editor allows you to make style changes, including the change of images, button colors, and also the headline (body) copy. Did we mention that Leadpages has two editors – the Standard editor and the drag-and-drop editor?
The Standard/ classic editor is the main editor, but it doesn't offer many customization options meaning a few limitations on customization. Though free, the standard editor is not powerful or even easy to use given limited styling options that only allow you to make limited/ basic design changes.
So, if you need advanced editing functions like removing shadows from text or replacing videos with images, this editor might not be your best fit. The drag-and-drop editor has a few more features, and it offers more flexibility and customization options, but it is not the most intuitive editor out there.
Leadpages Templates
One of the main reasons why landing page builders are on the rise is the convenience that comes with the tools. Leadpages is one of these top-rated landing page builders, and it boasts great functions that simplify the ease of creating custom landing pages.
The templates available include specific template groups for Opt-in forms, Thank You Pages, Upsell Pages, Launch Pages, Checkout Pages, 404 Pages, and even Webinar Pages, among others. You could also use their specialty templates such as the ones for Podcasts, FB landing pages, About Me Pages, and Contest Pages.
On top of the variety, these templates are beautifully designed and are mobile-responsive, which means that your users can view your landing page with ease, regardless of the size of the device they are using.
The Leadpages templates have been specially designed for use in only one of the two Leadpages Editors. Therefore, you cannot convert the standard templates and use them in your drag-and-drop editor, and vice versa.
On the bright side, Leadpages allows users access to over 500 professional-quality templates, 208 of which are free and at least 353 more premium templates. The premium templates are sold by third parties. Out of the 200 free templates, 132 of the templates are for use with the Standard Leadpages Builder while the 76 remaining templates are editable in Leadpages' new drag-and-drop editor.
Besides the wide variety of landing page templates, the other impressive feature of these templates is that Leadpages allows you to sort your landing pages based on their conversion rates. The sorting is made possible by the fact that Leadpages has collected data from over 43,000 users and by analyzing this information, you can tell the templates with the highest conversion rates.
Unfortunately, there is no information about the exact conversion rates, or the variance of these rates, or how long the template has been in use. It's also important to note that you might find that most of the free templates look and feel a bit dated since they've been used too many times.
So, if you are looking for something new/ different, you might want to invest in the premium templates. Most of the premium templates are modern and have a cleaner feel than the free templates since they boast full-image backgrounds and neater designs.
But this doesn't mean that you have to buy the templates. If you are working on a budget, you should consider looking through the free/ standard templates – you will always find some with a cleaner look.
A/B Testing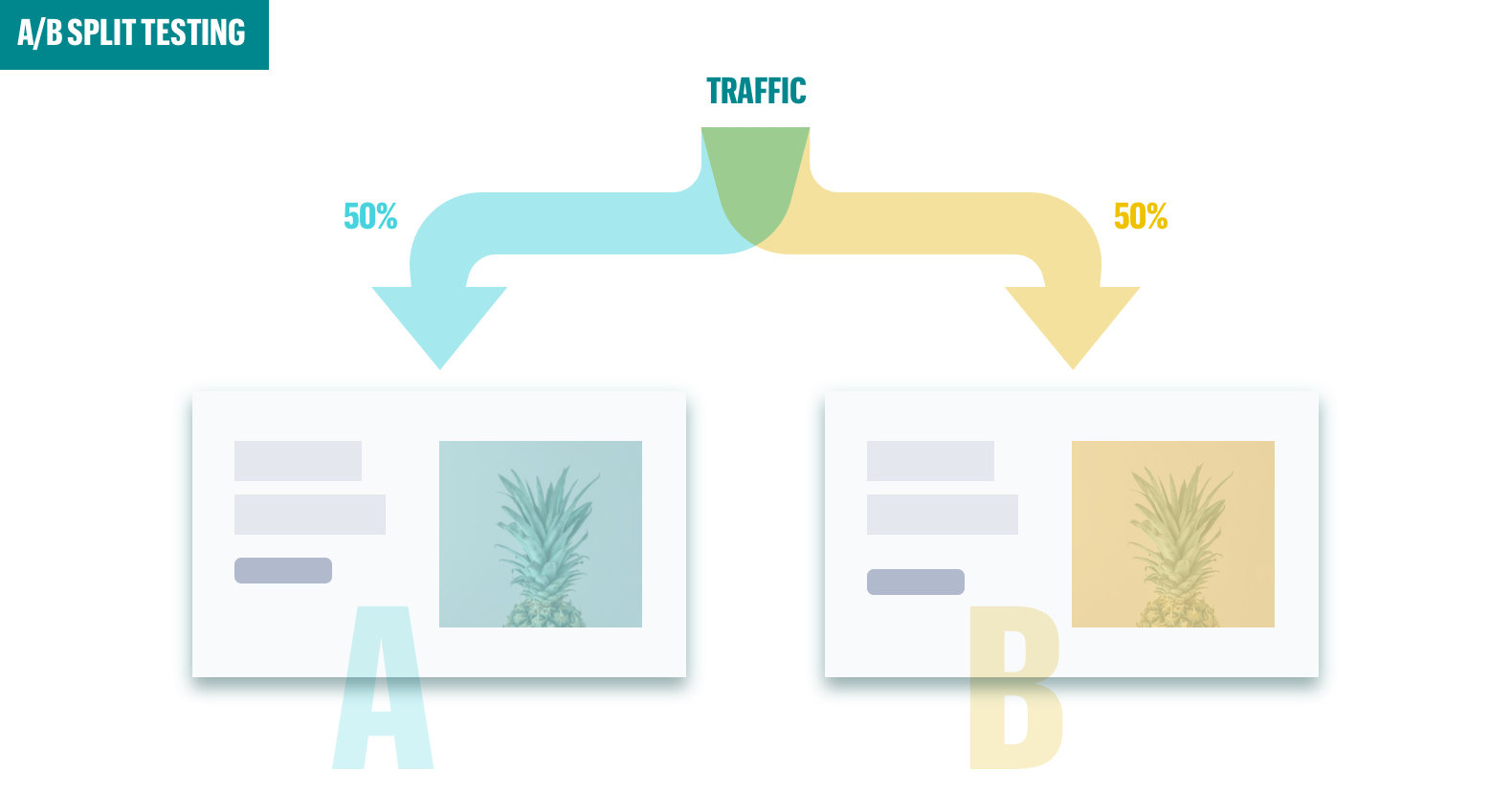 What do you do when you have two good copies, but you just can't decide which one to use for your landing page? Well, you run A/B Split Tests.
Thanks to the A/B split testing; you can create alternate versions of your landing page so that your visitors see two different versions of the page. You then pick the version that performs better than the other.
Leadpages offers A/B split testing in its Standard Editor, but the testing is not yet available in the Drag-and-drop editor version. But even with this limitation, A/B tests are important because they allow you to run landing pages with the best images, copy or even button styles best loved by your site visitors.
Lead magnet storing/ management
If you wish to collect and manage information about site opt-ins for your e-book and such like things, you might like Leadpages lead magnet management system that stores all these lead magnets for you.
Thanks to this system, you won't need to connect to or link to other systems. With this management system, the lead magnet is sent to your subscribers automatically. This opt-in can be single or double.
Leadboxes
Leadpages also boasts another unique feature called Leadboxes. Leadboxes refer to the pop-up boxes that get triggered by a specific action by your site visitors. For example, the pop-up might be triggered by the clicking of a button on a two-step opt-in landing page form, an exit-intent or a time-on-page pop-up.
Leadboxes is one of the most impressive features offered by Leadpages, and the best part is that this feature boasts the perfect blend of ease of use and power. Thanks to the Leadboxes, you could send lead magnets.
For example, you could pick up a sub-list of your email list and then send specific offers to. You could also use it for your webinar attendees. It's also nice to note that you could customize your Leadboxes in Leadpages' drag-and-drop editor. The only catch is that there's just one style of leadboxes.
Leaddigits

Leaddigits is the other impressive feature by Leadpages. Leaddigits will capture subscriber emails through a sophisticated SMS text messaging system. Thanks to this feature, your customers could easily opt-in to your email list by texting a specific phrase to your 5-Digit phone number.
And after they send the message okaying the opt-in, they will receive a text from Leadpages requesting their emails. So, in addition to collecting email addresses, Leaddigits further allows you to collect phone numbers of your prospective customers.
If you run a restaurant, you could use Leaddigits for the menu to collect newsletter signups. Though effective, the only catch associated with Leaddigits has to do with the fact that most people are hesitant to share their personal information.
LeadLinks
The other unique feature of Leadpages is Leadlinks as it allows you to paste links into broadcast emails. For example, if someone registers for your webinar, they will be registered automatically, and you don' have to do anything more. This automation system will also add your subscribers to specific sub-lists.
Analytics
Leadpages also boasts various analytics tools that will make it easy for you to track the performance of your subscribers/ users. Leadpages will show you your site visitors, the active opt-ins, unique visitor subscriptions, as well as conversion rates.
Integrations
Leadpages has integrations for most online platforms needed to ensure the success of your online marketing campaign. These integrations include the WordPress integration through the installation of the connector plugin for Leadpages. Non-WordPress users can also use Leadpages.
The other integrations include those for email services like Drip, MailChimp, ActiveCampaign, and ConvertKit, as well as HubSpot, Stripe, Marketo, and PayPal.
Pricing
Leadpages comes in three plans meaning that you get to choose a plan based on your needs and budget. The Standard plan costs $37/month although you could save some money by committing to the annual plan going for $25/month and $17/month for the 2-year plan.
Then there's the Pro plan which offers more features for $79/month and the Advanced plan for marketers and agencies for $199/month. All these plans come with all features of Leadpages, Leadboxes, and you also get a 30-day money-back guarantee. There also are Leadpages Bonuses.
Social Proof
To determine if Leadpages is really worth your money, we scoured the internet for feedback from other users of Leadpages. This is what others say about Leadpages:
While there are a few issues with some of the features offered by Leadpages, it's clear that most people agree that Leadpages is one of the best landing page builders around. So, what are people saying about Leadpages?

"That Leadpages is elegant, easy, and it boasts exceptional customer services. Besides not having had any negative experiences, Leadpages constantly updates its features while updating its functions. Even on the Pro subscription plan, you can access chat support. Leadpages also integrates well with other functions like ActiveCampaign."

Davide D,
"Leadpages is simple and powerful, and it fulfills all your needs adequately. The pre-built templates mean that you can create high-converting landing pages fast. Customization is also easy, and it integrates with CRM tools easily. The only catch is that some of the older templates are harder to use."

Sarah Elizabeth L
"Leadpages allows the creation of sharp and solid-looking landing pages. The pages are easily customizable; integrations work seamless, and there are autoresponders that are easy to use. The recent feature that allows you to run Facebook Ads is a big win. The only problem is that you cannot create funnels easily."


Ben Marcoux R,
Things to Consider When Looking for a Landing Page Builder
Templates – you need to make sure that the landing page builder you are considering offers professional-quality and highly optimized templates. Great templates mean minimal and easy editing.
Optimization for Mobile – Today, more and more of your site visitors are accessing the web on their mobile devices. Therefore, you need to ensure that the landing page builder and the resultant landing pages are mobile-responsive. So, you shouldn't settle for anything that isn't responsive if you want a professional and converting sales funnel.
Integrations – Integrations streamline the entire sales process while also ensuring proper customer management and nurturing of leads.
A/B Testing integration – As mentioned above, A/B testing is important because it ensures that the content you put out there is exactly what your target market is interested in. Therefore, the landing page builder should be able to run different tests on different landing pages to ensure that you have the right landing page floating around the web. Keep in mind that testing is essential because you will be dealing with different markets.
LeadPages Alternatives
1. Instapage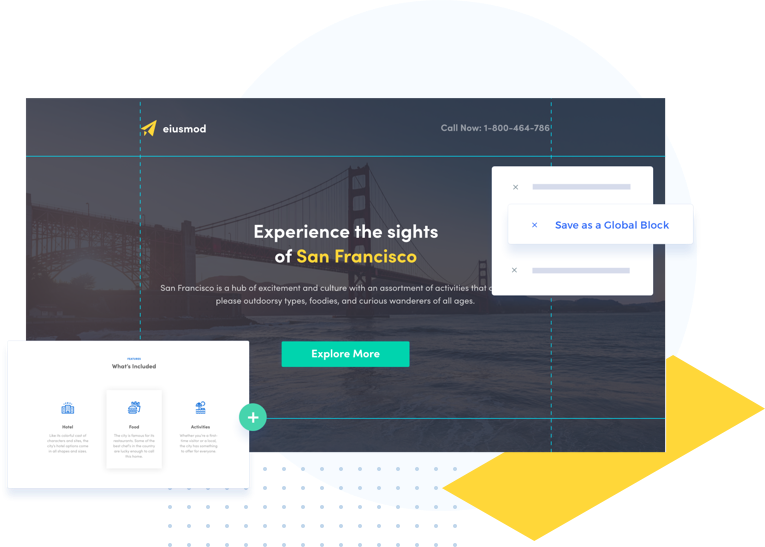 Instapage is one of the best alternatives to Leadpages as it offers a simplified and more manageable page creation process thanks to its advanced drag-and-drop editor. It also boasts Instapage Squeeze Page which squeezes out emails from site visitors in exchange for something valuable.
Its Instapage Splash Page is also great or marketers and designers as it notifies site visitors of product launches etc. It also has a sales page, which is missing from Leadpages. Also, Instapage offers better A/B testing for all templates.
2. ClickFunnels
ClickFunnels is another great alternative to Leadpages because, on top of landing page creation, it also offers web hosting, WordPress, email autoresponder services, webmaster, and affiliate marketing software, among others.
Basically, ClickFunnels allows you to build an entire sales funnel while running split tests and ensuring that there's a fluid communication system between you and your subscribers. ClickFunnels offers everything that you need from product ideation to its creation and sales thanks to the Product launch funnel, the design funnel, and the webinar funnel.
3. Unbounce
Unbounce could easily be one of the best alternative to Leadpages thanks to its affordability and also the fact that the platform is quite easy to use. But it has fewer features compared to Leadpages.
This means that you might experience some functional limitations when using Unbounce, especially if you are running complex campaigns. But if you need something for simple and high-converting landing pages, Unbounce is a good place to start.
Conclusion
If you are a creative running an online campaign, Leadpages is easily one of the best marketing tools you could have in your arsenal, and it's particularly helpful when it comes to the optimization of content marketing and content upgrade strategies. Though some of its features might have rough edges, Leadpages is generally a great landing page builder.